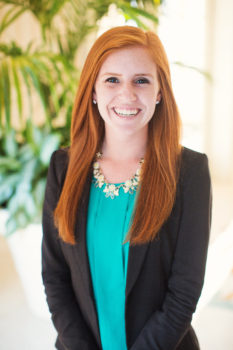 Hello. My name is Krista Holtzman. I am a graduate from Arizona State University's Honors College with a degree from their Business School in Supply Chain Management. I am originally from San Diego, California but am currently living in Orlando, Florida making dreams come true on Disney's Fairy Tale Weddings team at the Walt Disney World Resort.
My time with Weddings has fostered a new appreciation for putting the pieces together, and knowing exactly what to do (or who to call) if they all fell apart. It also has taught me the importance of working with your partners, and how it comes down to the personal relationships to keep the logistics of any event running smooth. To me, that's what Disney Parks are. Rides, stores, restaurants, and everything in between are all run and maintained by people whose sole purpose is to create happiness. People come to Disney and feel cared about and taken care of, and it has been a privilege to be apart of that feeling.
So what's next? Well, I'm hooked. I want to continue creating happiness and magical moments for the rest of my career, and I can't wait to see where that leads me!